Blog
Date: 07/29/23
Author: Alex
Tags: #events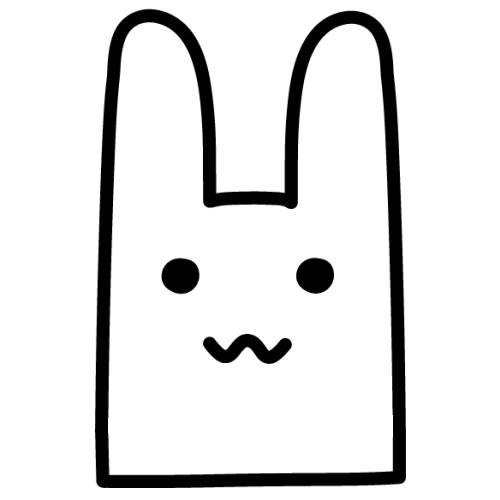 It's Alex here, and I'm excited to share that I had the great pleasure of attending Zine Club Chicago's Zine Camp this month! After channeling my Girl Scout camp counselor energy of old, I donned my overalls and made my way down to the gorgeous Dan Ryan Woods on a comfortable, sunny Sunday.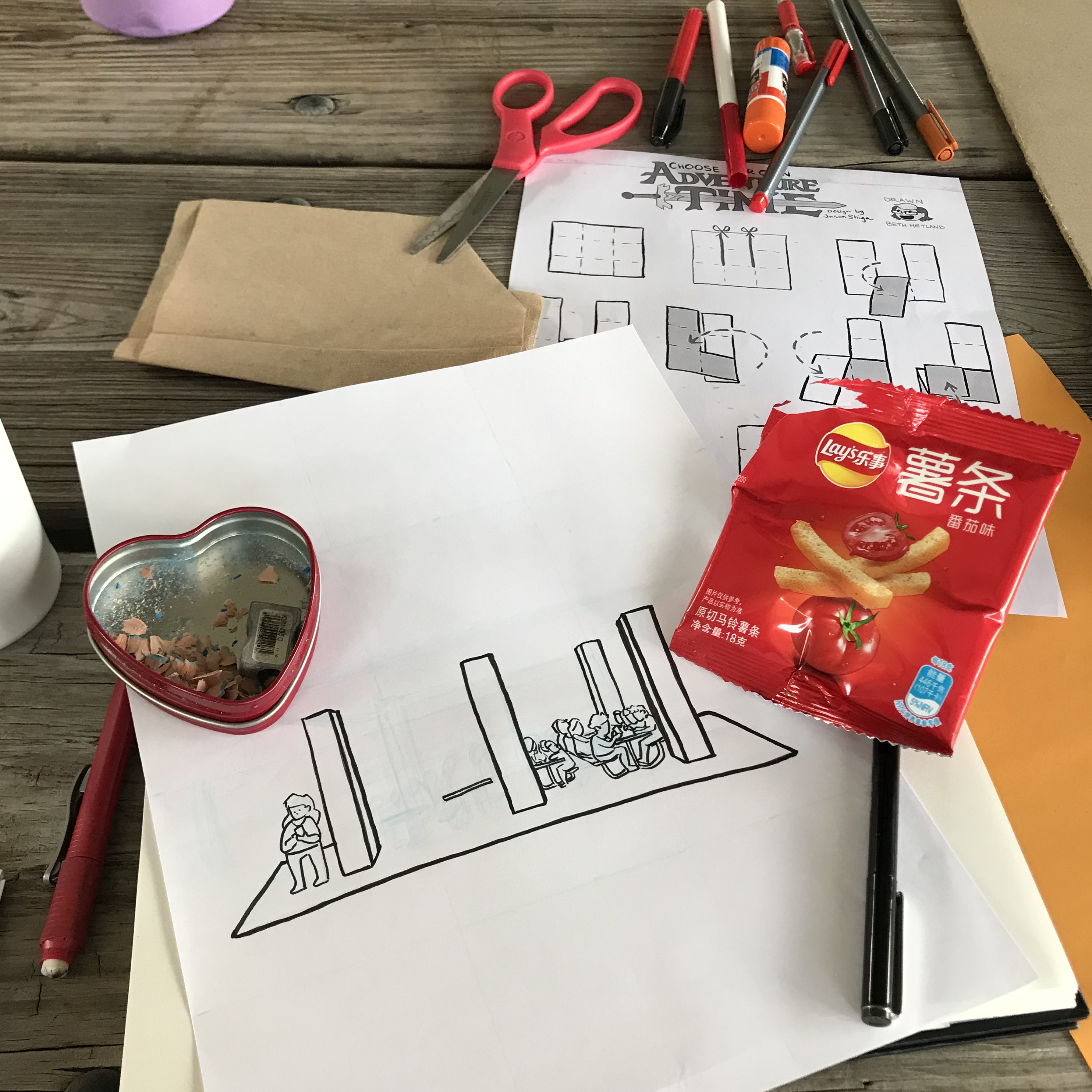 Click here to read more.
---
Date: 07/24/23
Author: Dana
Tags: #events , #street cat zine fest 2023 , #zinecinnati 2023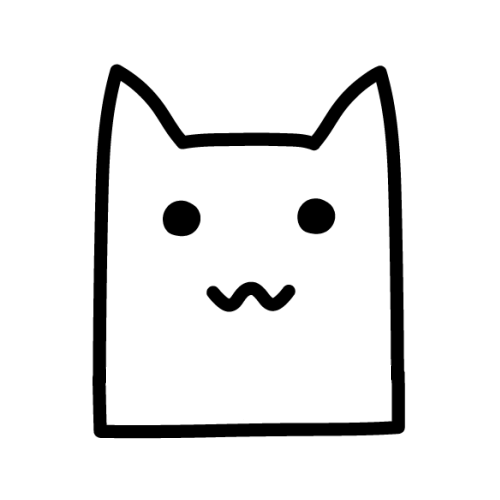 Alex and I are excited to announce our next two events, which both happen to be in the state of Ohio. We will be slinging zines, stickers, and more at Street Cat Zine Fest and Zinecinnati in the next two months. Keep reading to get the details on these awesome events.
Click here to read more.
---
Date: 07/06/23
Author: Dana
Tags: #pals! , #halftone zinefest 2023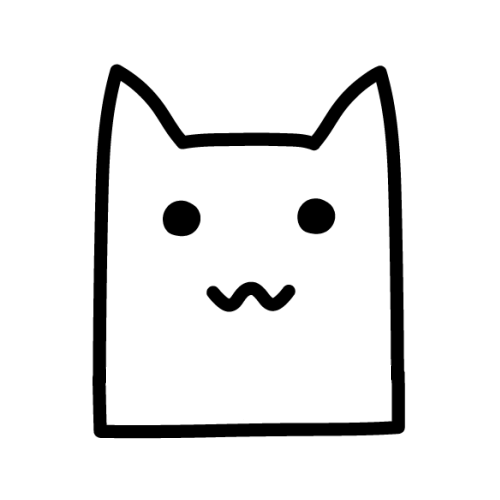 Volume 2 of our collaborative zine series Pals! has been released! We make Pals! with contributions from vendors and atendees as zine fests, who we ask to make a drawing based on a theme. The theme for this issues was animals and we got some amazing submissions. Those of you that submitted your address should be getting your free zines in the mail, and the rest of you can download the zines and print them yourself for free on our publications page for Pals!
Click here to read more.
---
Date: 06/24/23
Author: Dana
Tags: #updates , #newsletter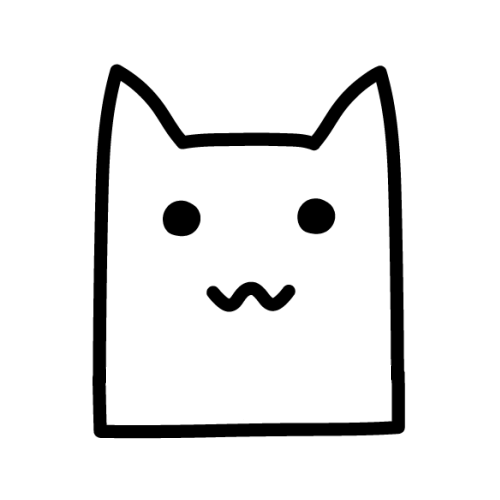 Keep up with us through our new newsletter on Pencil Booth!
Alex and I were looking for an easy way for people to keep up with us, and we wanted a newsletter subscription service that anyone could sign up for. I came upon Pencil Booth and we both liked the format, and the attitude of the creators. Then Alex did her outreach magic and designed the cutest background and came up with great ways to use the service.
We are planning to use the newsletter to share what we've been doing each month and keep our subscribers up to date about upcoming events and other news. When you sign up you will get monthly updates and timely announcements, and anyone can browse our previous newsletter posts on our Pencil Booth archive.
Newsletters go out at the end of the month, and our first one will go live next week. So what are you waiting for? Sign up for our newsletter so you don't miss anything!
Click here to read more.
---
Date: 06/17/23
Author: Dana
Tags: #DnA in the wild , #consigment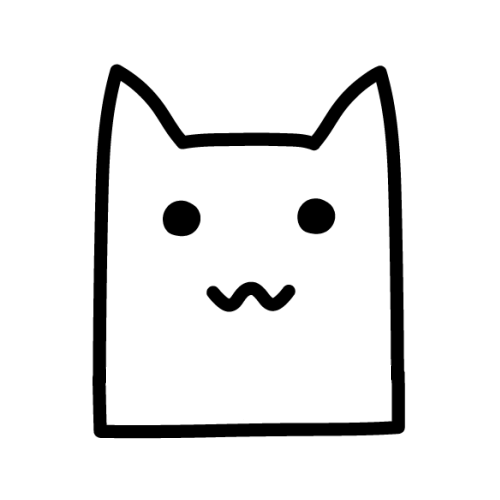 Big news! You can now find our zines at iNK in Northern Kentucky and Quimby's in Chicago.
Alex and I are testing out some consigment locations as a way to make our work more accessible. Currently our work is only available at events which makes it hard for people to get their hands on our zines, prints, and stickers. Since we are based in Cincinnati and Chicago, we wanted to get our work on shelves there first.
Indie Northern Kentucky, or iNK, is a new shop run by the organizers of Zinecinnati. They just had their grand opening on June 2nd, during the Bellvue First Friday where shops on Fairfield Ave stay open late to invite people to shop, eat, and enjoy live performances. I stopped by and chatted with some people in the shop and snapped some pictures of the awesome zine wall.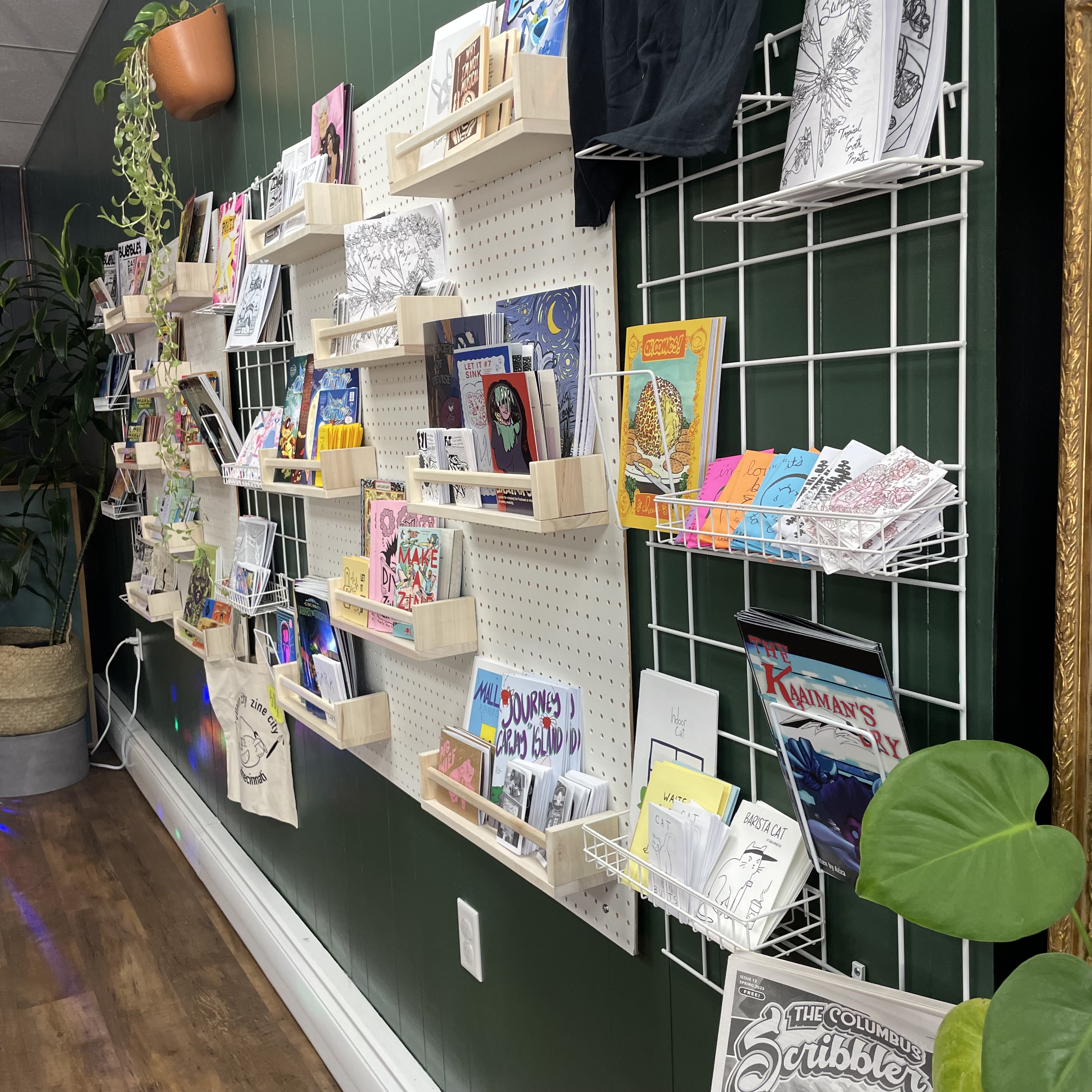 Quimby's is a long standing pillar of the zine and alternative press community in Chicago. Alex participates in Zine Club Chicago events regularly and is a frequent visitor at Quimby's. We were super psyched to be featured in their 'New Stuff Saturday's Livestream' after Alex dropped off our stuff for consignment there.
Click here to read more.
---